Events of 2019
---
Barstow's Two Oaks Shipyard Walk
Saturday, 10am, September 28th
Shipyard Lane, Hanover
$8 HHS Members, $10 Non-Members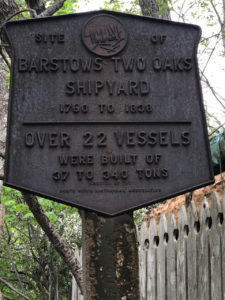 Join Caleb Estabrooks for a special tour of Barstow's Two Oaks Shipyard, the site of one of the North River's most famous and productive shipyards. Hear about the history of the yard, the ships built here, and see objects found on the property.
The tour will last about one hour, rain or shine.
---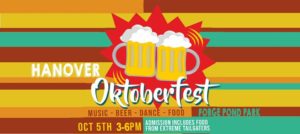 Hanover Oktoberfest
Forge Pond Park, Hanover, MA
Saturday, October 5th, 3pm to 6pm
Please join us for Oktoberfest at Forge Pond Park on Saturday, October 5th from 3-6PM. The rain-or-shine event will take place under a tent, and include seating and a performance stage. Beer vendors are: Burke's Alewerks, Untold Brewing (Scituate) and Stellwagen Beer Company (Marshfield). The band is a group out of Duxbury called the Wildcat Bogstompers Bluegrass. They play bluegrass, but are going to learn some polka. Also, food will be provided by a local firefighter/food truck Extreme Tailgators Barbeque & Catering. Food is included in the $25 ticket price.
Purchase tickets by clicking here: https://www.hanover-ma.gov/community-services/parks-and-recreation/pages/general-programs-and-trips
---
Hanover Historical Society Annual Meeting & Dinner
Hanover Historical Society
Annual Meeting & Dinner
Saturday, October 19th, 2018
Phoenix Lodge Masonic Hall
133 Broadway, Hanover, MA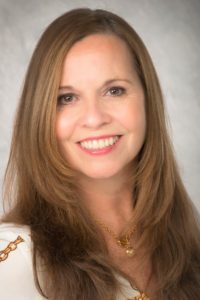 Featuring Guest Speaker: Michele M. Pecoraro, Executive Director of Plymouth 400, Inc., the organization formed to lead the planning and execution of programs and events commemorating the 400th anniversary of the 1620 Mayflower voyage and the settlement of Plymouth Colony; America's founding story.
Appetizers 5pm
Business meeting 5:30
Dinner 6:00
Presentation 6:45
Members $20 each
Non-Members $25 each
Check or cash payable at the door.
Please RSVP by Thursday, October 16th, to hanoverhistoricalsociety@gmail.com or 781-826-9575.
Sponsored by Richardson Insurance

---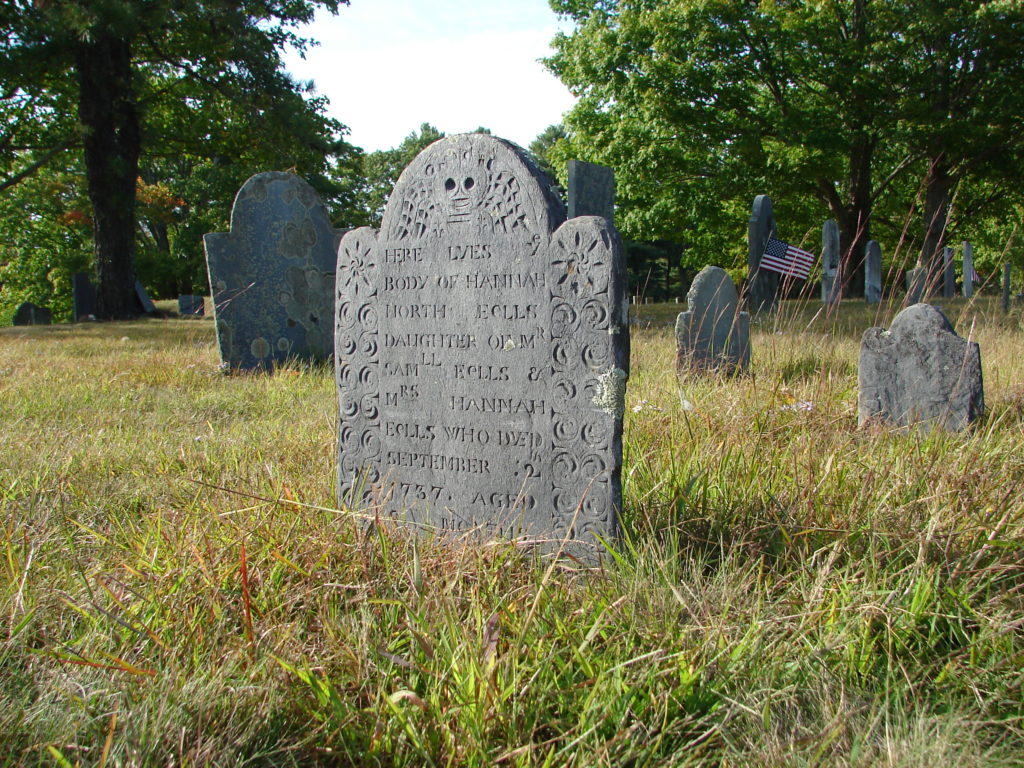 A Tour of the Center Cemetery: Burying the Dead in Colonial Hanover
Sunday, October 27th, 1pm
Hanover Center Cemetery
This special program of the Hanover Historical Society will explore the traditions of mourning the dead in the 18th Century. Hanover's Center Cemetery is the oldest in town and its landscape is filled with gravestones, but there is more to the story. This tour will explore all the aspects of mourning that were involved when a person died in Colonial Hanover—preparing the body, making the coffin, digging the grave, conducting the funeral, and, if it could be afforded, setting carved gravestones in place. The tour will last one hour and be held rain or shine.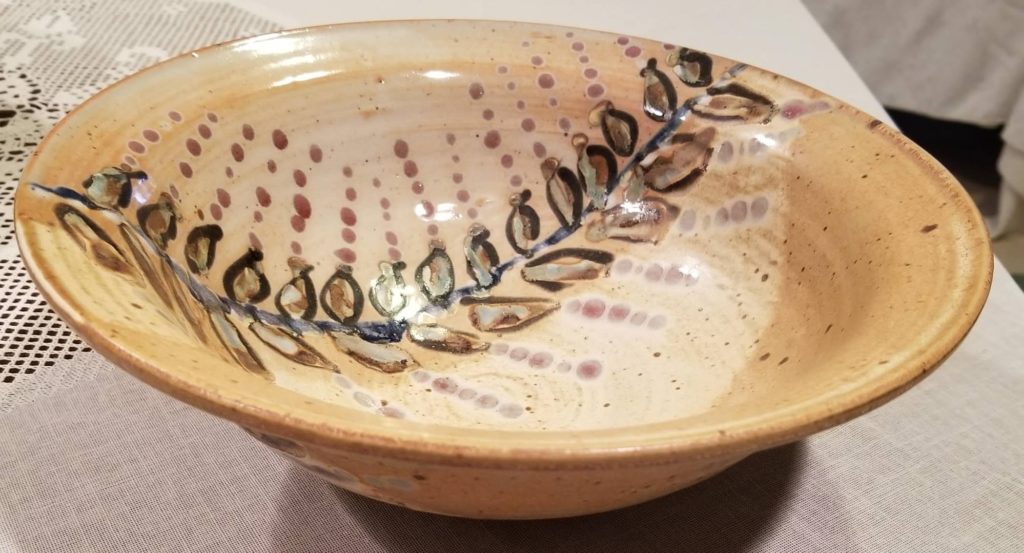 Pottery Sale at the Stetson House Barn
Featuring the work of Janine Senatore
Saturday, November 16th, 2019, 12 noon to 4pm
A portion of all proceeds will benefit the Hanover Historical Society
The Hanover Historical Society will host a special holiday sale of hand-made, unique pottery. Items for sale will include lidded vessels, bowls, sets, mugs, and decorative pieces. The pottery pieces are made by Hanover native and current resident Janine Senatore, who has been working in ceramics for decades. Senatore discovered a love of pottery while in Hanover High School, and later attended nationally important workshops around the country. Her ceramic works are individual pieces which draw on the long tradition of subtle differences in color, form, and texture that only hand-made work can produce. Come explore the work, meet the artist, and help support local craft and local history. unhideuse