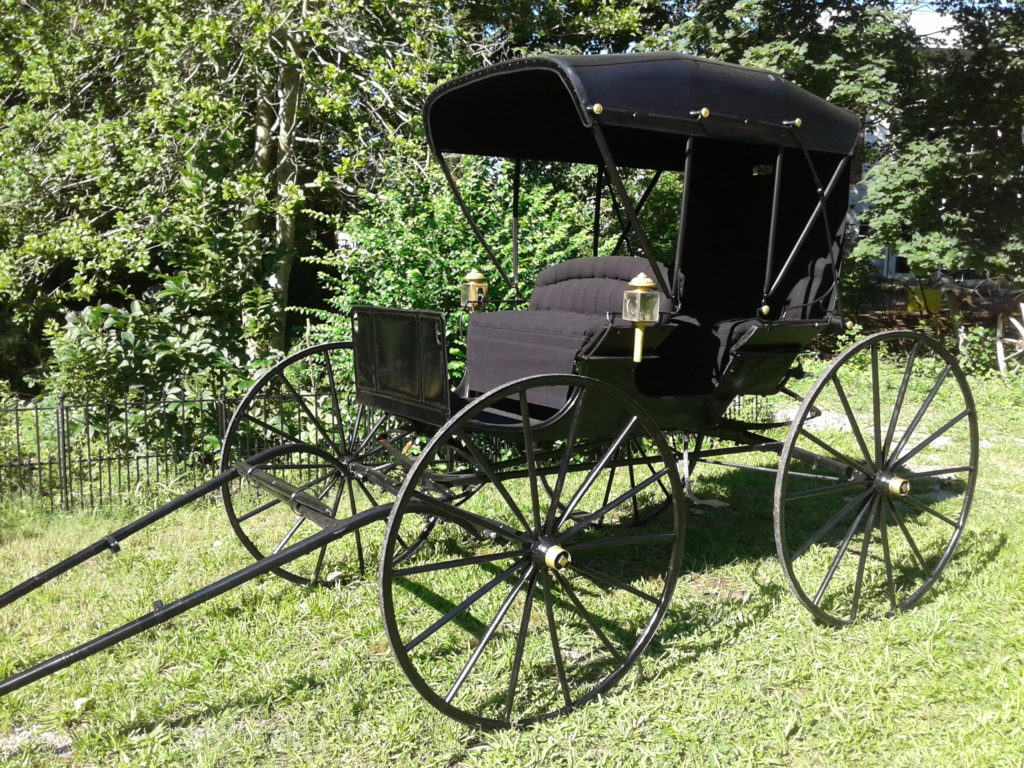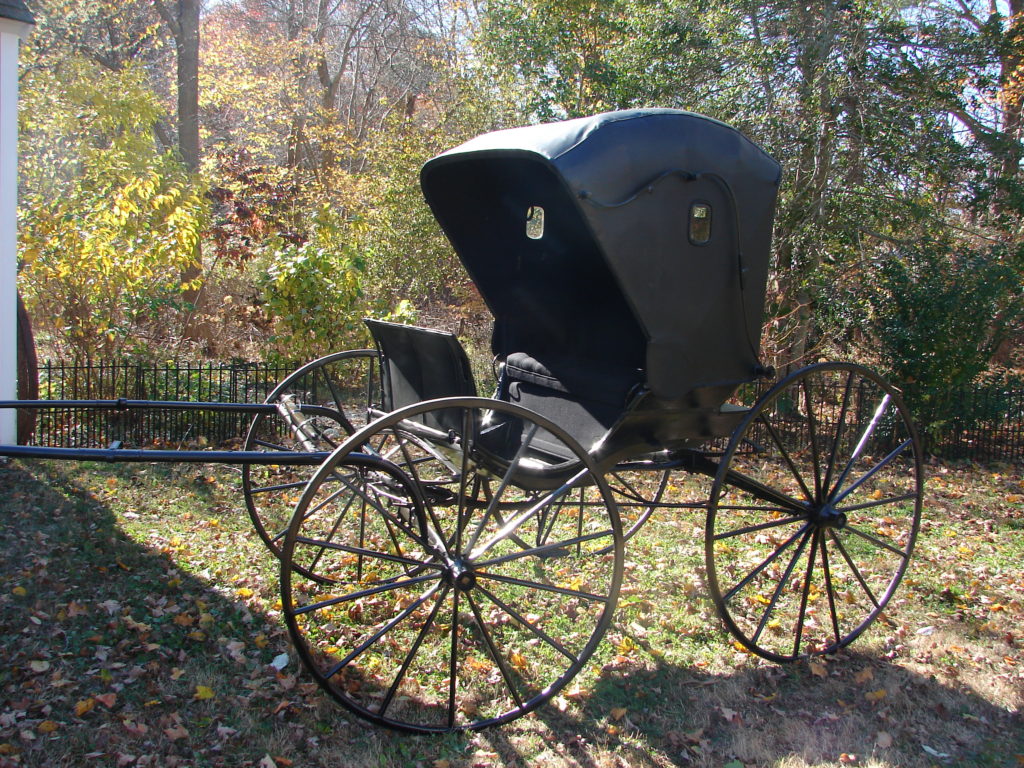 Carriage (Doctor's Buggy)
American, ca.1850-1870
Bequest of the Fanny H. Phillips Estate, 1995
This one-bench, four-wheeled carriage is commonly called a Doctor's Buggy, derived from its use by doctors and others in the mid-19th Century. This buggy has a history of ownership by Dr. Gad Hitchcock of Hanson, before passing to his descendant Fanny H. Phillips. The carriage was restored in 2016 by Hanover resident Frank "Whitey" Correira.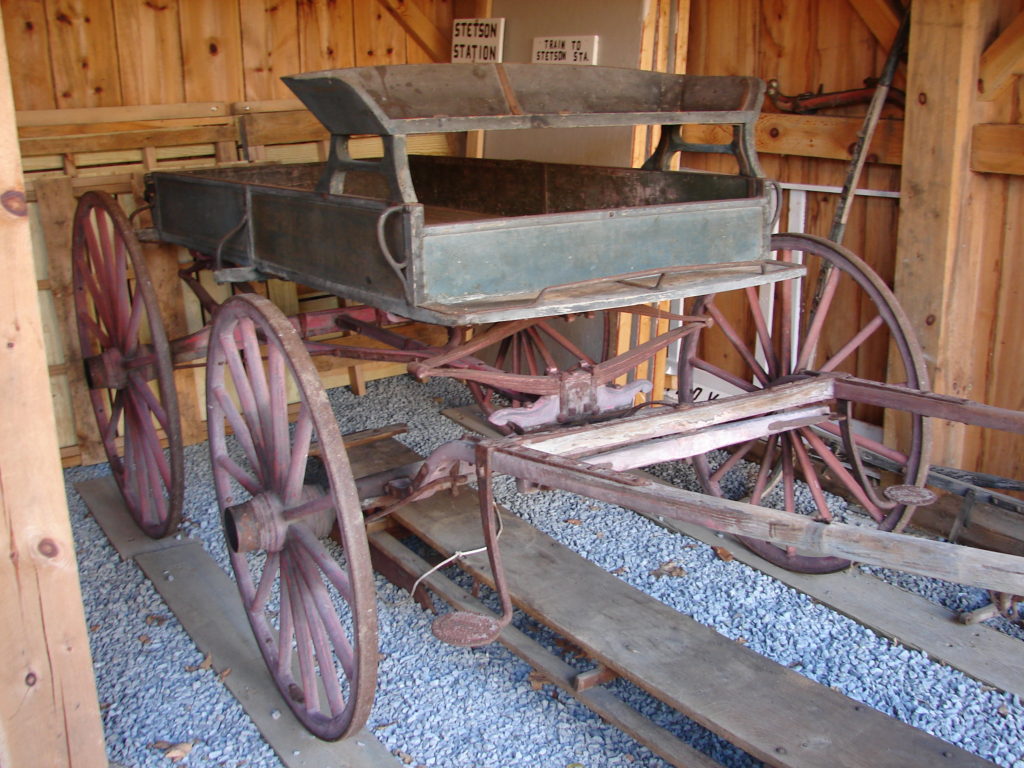 Wagon
American, ca.1880
Bequest of the Fanny H. Philips Estate, 1995
This wagon was used by the E. Phillips & Sons Company of South Hanover. It was a utilitarian, all-purpose useful transportation vehicle for the time. The company name is still visible on the side.